About Us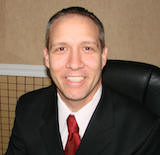 Bob Stinson, Psy.D., J.D., LICDC-CS, ABPP, is a board-certified forensic psychologist, an attorney at law, and a licensed independent chemical dependency counselor – clinical supervisor. Dr. Stinson is listed in the National Register of Health Service Providers in Psychology. He is a Fellow of the American Academy of Forensic Psychology (AAFP) and a Diplomate in forensic psychology with the American Board of Professional Psychology (ABPP). Dr. Stinson worked for 15 years on a forensic unit at Twin Valley Behavioral Healthcare (an inpatient psychiatric hospital, serving the severely mentally ill), where he also served on the hospital's Ethics Committee for a number of years, chairing it for his last two years. Now, Dr. Stinson is the Chief of Behavioral Health Services for the Ohio Department of Youth Services. He provides training and supervision to students, interns, and post-doctoral residents. He lectures across the country in the areas of mental health law and ethics. He is an Adjunct Professor of Clinical Psychology at Wright State University's School of Professional Psychology and The Ohio State University Department of Psychology, he is a Clinical Assistant Professor in the Department of Psychiatry and Behavioral Health at The Ohio State University Wexner Medical Center, and he is an Adjunct Professor of Law at The Ohio State University's Moritz College of Law. Dr. Stinson holds membership in several legal and psychological professional associations, including APA (and several of its divisions), OPA (where he serves on the Board as President and is a member and past-chair of the Ethics Committee), OSBA, and COPA (where he once served as the President of the organization). Dr. Stinson also maintains a private practice, providing consultations and evaluations, specializing in clinical and forensic psychology; in his law practice, he represents professionals as it relates to licensing boards and related matters.
Click here to view Dr. Stinson's Curriculum Vita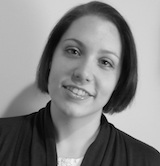 Bethany A. Yoder, M.A., completed her B.A. at The Ohio State University, majoring in Psychology and minoring in Criminology, and earned her M.A. in Forensic Psychology from John Jay College of Criminal Justice. As part of her master's degree program, she worked on a joint research project between John Jay and the Behavioral Science Unit of the FBI. She also completed a master's level externship working with sex offenders in federally-mandated individual and group therapy sessions.